French cusine is famous for its wide variety of regional specialities. From a gastronomic point of view, all the best tastes of France in the end gravitates to the capital. And it is in Paris that one can indulge in delicious French food in world famous restaurants. When it comes to delicious, you must try Burgundy snails topped with garlic butter and accompanied by a glass of white wine and some crusty baquette. Do not wait anymore and head off to taste this French classic in a sophisticated Parisian bistro – Chez Monsieur.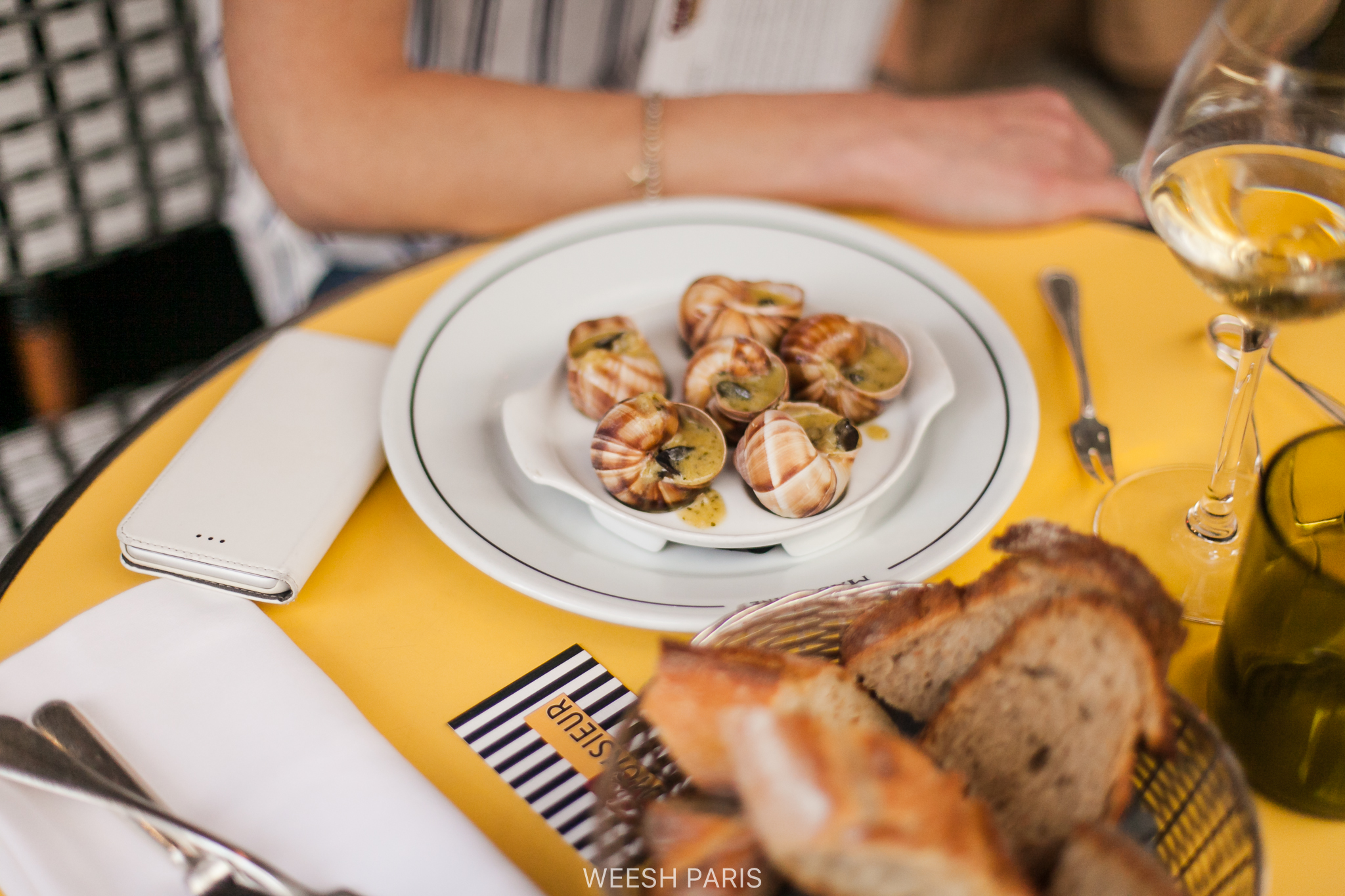 "Chez Monsieur" is located between Place de la Madeleine and Place de la Concorde in the heart of Paris. It specializes in traditional French cuisine based on seasonal produce with dishes such as frog legs, veal stew, onion soup with melted cheese, crêpes Suzette or profiteroles. When you open the door, you enter a very chic Parisian bistro with elegant tables, velvet sofas, a great zinc bar and sophisticated lighting.
Legendary Burgundy snails are served as a starter. Boiled in salted water and topped with garlic butter and persil, they are eaten with a thin snail fork and a pair of tongs. Use the tongs to hold the snails and the snail fork to pull the snail out of its shell.
Bon appetit!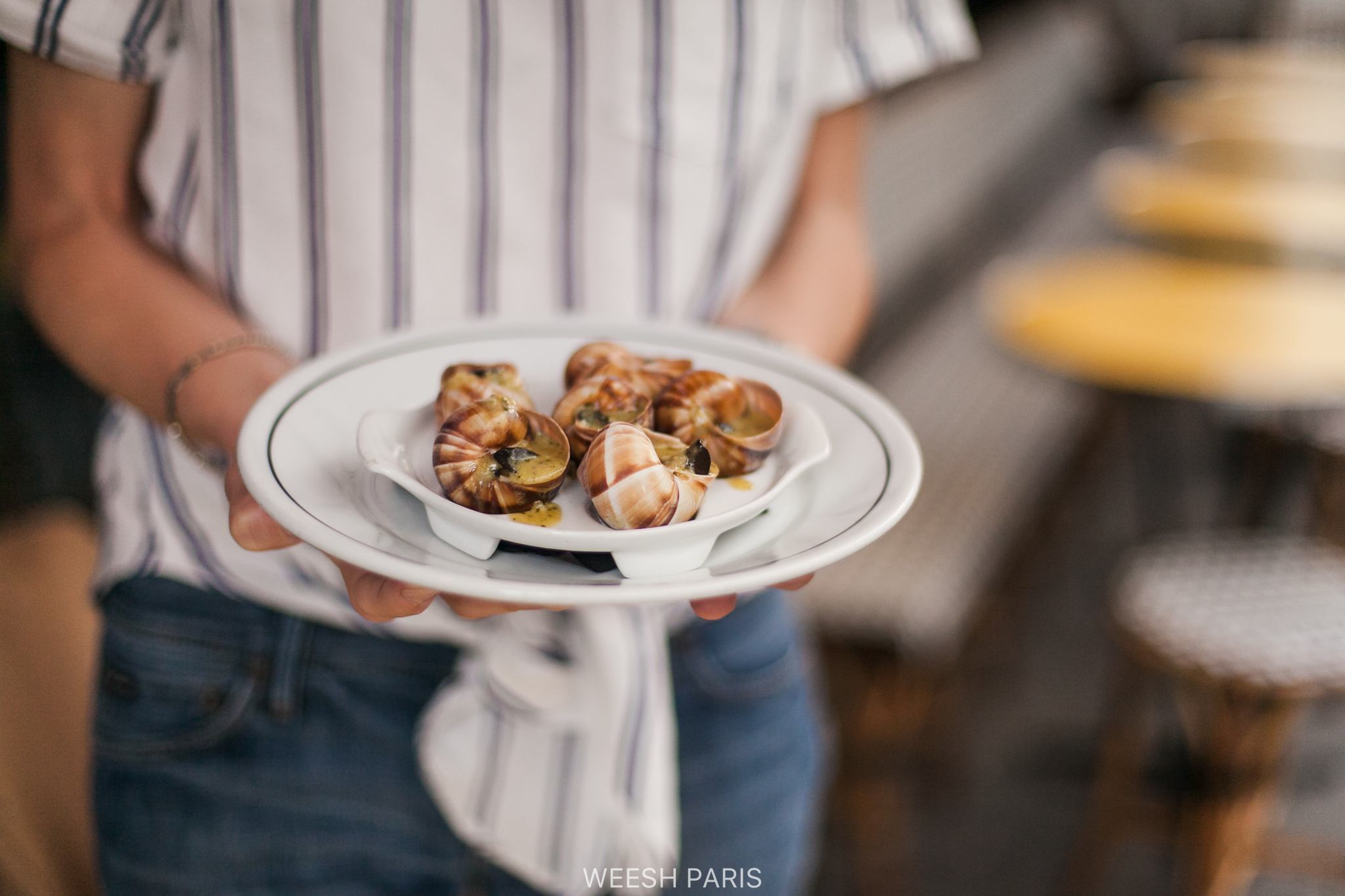 If you want to discover more about Burgundy snails, read our interview with Tomasz Karolak, who loved dining at Chez Monsieur during his stay in Paris.
Address:
Chez Monsieur
11, rue du Chevalier Saint-George
75008 Paris